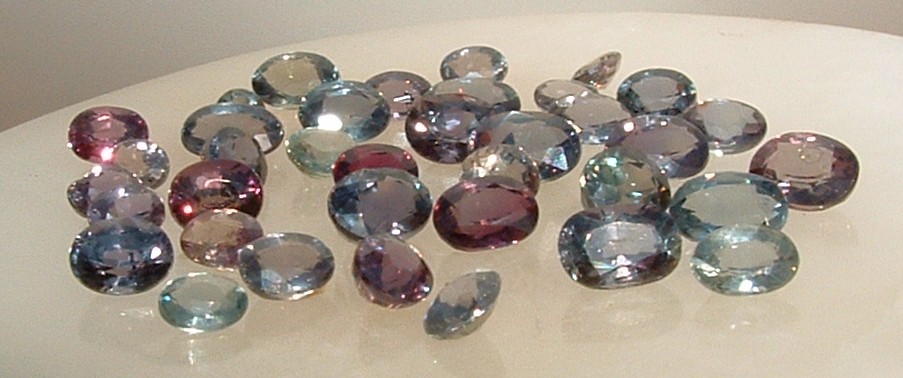 (Picture enlarged to show detail)
Item Description:
Rare and exotic Color Change Sapphires. Each stone is unique and different. These sapphires truly change color depending the type of light they are exposed to. They differ greatly from day to night like Alexandrite and are much more affordable! . Please call or e-mail for availability and prices.
Your Price: 75.00 a caret and up.
Back a page Home Next page