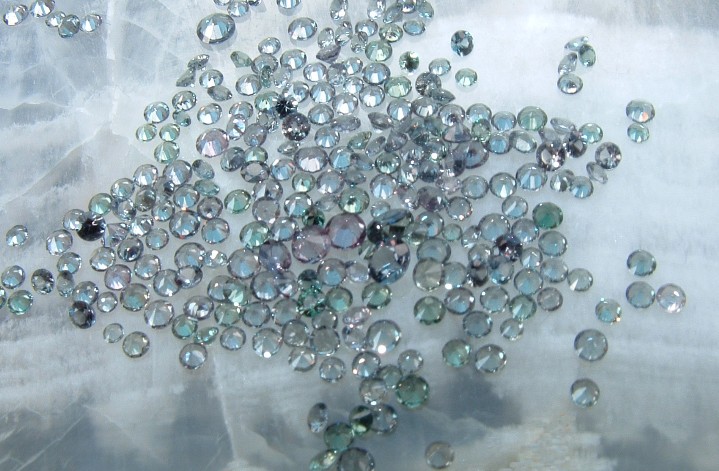 (Picture enlarged to show detail)
Item Description: Rare and exotic Color Change Garnets. These garnets truly change color depending the type of light they are exposed to. They differ greatly from day to night like Alexandrite and are much more affordable! From small accent stones (as seen here) to larger center stones are available as supplies last. Please call or e-mail for availability and prices.
Your Price: $250.00 a caret and up.