BlingJewelry
(Click on picture to get more details)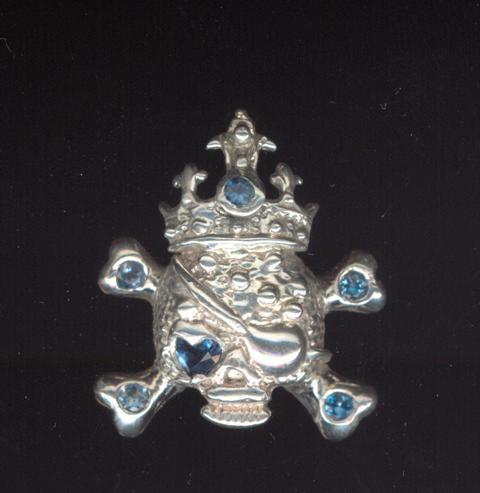 Blue Pirate Royalty Don Juan Pirate Pink Pirate Royalty Smaller Blue Royalty
$400.00 $780.00 $300.00 $175.00
Purrfect Pussycat Pirate Royalty Belt Buckle Smaller Red Royalty Bling Cross Charm
$28.00 $600.00 $150.00 $35.00
You can custom order these pieces with other stones upon request.
We can get most natural stones, (yellow Citrine, blue Topaz, red Garnet, green Peridot or green simulated Emerald) Additional stones available. Prices vary.
Can also be cast in 14 Kt. Gold. Price of Gold is based on the spot price of Gold for the day.
E-mail us at candbtreasures@cox.net or phone (623) 533-0430