This Custom made Pendant is about 26 grams of tarnish resistant Argentium Sterling Silver. The rope ring is over a quarter inch inside to go on a large chain or cord. This one shown has a 5 MM round London Blue Topaz eye and 8 each 1.5 MM syn blue Sapphires in each of the eyes in the skulls on the but of the Flintlocks front and back. We have added antiquing to give it a old world look. (This piece is about 2 inches high and 1.75 inches wide.

$160.00

With out any stone $78.00

With one eye stone $98.00 (for most natural stones, yellow Citrine, blue Topaz, red Garnet, green Peridot or green simulated Emerald)

Additional stone upon request. Prices vary.

Can also be cast in 14 Kt. Gold. Price of Gold is based on the spot price of Gold for the day.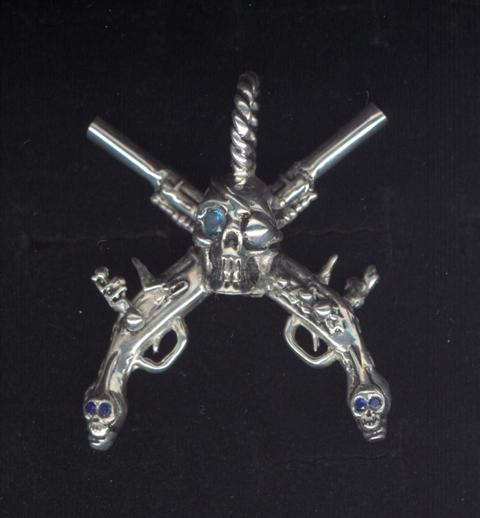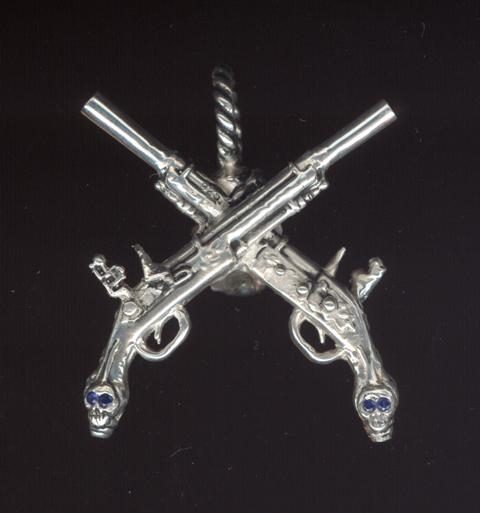 Call for any details on special orders. (623) 553-0430