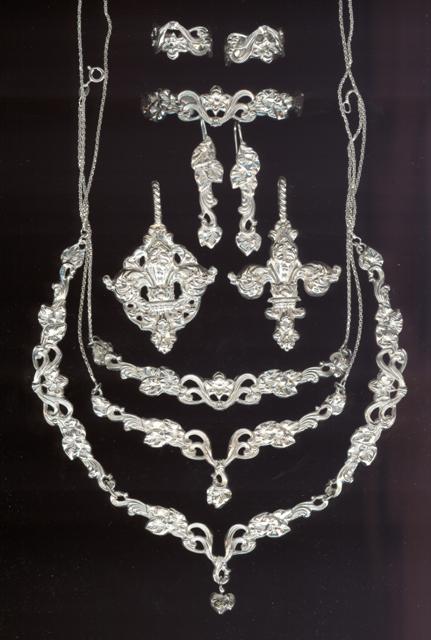 Rings $35.00
Bracelets $45.00
Earrings $55.00
Pendants $75.00
Necklaces- center with ribbon $35.00
center with chain $45.00
Full 3 parts on chain $100.00


Our new Baroque Line is a custom jewelry designed by our own Bo'soness for you. She also found a new alloy of Sterling Silver. It has the clean color more like white gold, and after being treated is one and a half times as strong as the old Sterling Silver. The best part of it is that it is tarnish resistance that keeps its luster a long time.
We make these custom for you as you order them, so it may take two to three weeks to be delivered to you.
Small accent diamonds or color stones can be set in the flowers for $25.00 each.